We build brands
people love.
We're in the business of making people happy. We believe that cannabis is a gift from nature that helps people to connect with the world around them - to experience good times, personal wellness and a killer sense of adventure. Take a tour of our portfolio of brands and reach out for more info. We hope you'll love working with us as much as we love working with you.
What we do.
Landseye goes above and beyond the minimum standards to deliver the best possible products and services. Our flower comes from sustainable sources and we treat farmers fairly. We seek the best partners including Clean Green Certified farms, LED powered indoor grows, and even biodynamic facilities that grow top-quality strains for our brands. Our state-of-the-art extraction teams ensure clean and potent vapes and oils, while our edibles are all produced by industry experts in facilities that exceed industry standards in health and safety. And most importantly, we partner with the best retail partners in legal adult-use markets to bring our portfolio of brands to life in store and deliver the best experience to cannabis customers.
The Goodship™ invites you to come aboard. Founded in 2014 by Jody Hall, the owner of Seattle's most celebrated collection of cupcake bakeries and cafés, Cupcake Royale, The Goodship brings decades of experience to their stellar baked goods, chocolates and confections. Their delectable products and community presence have made them one of the West Coast's most loved cannabis brands. More than just "dame fine edibles," The Goodship is also an industry leader in defining the future of cannabis culture. Hop aboard to learn more about their original programming in music and the arts, as well as their "heady lecture series under heady influence," Goodship Higher Education.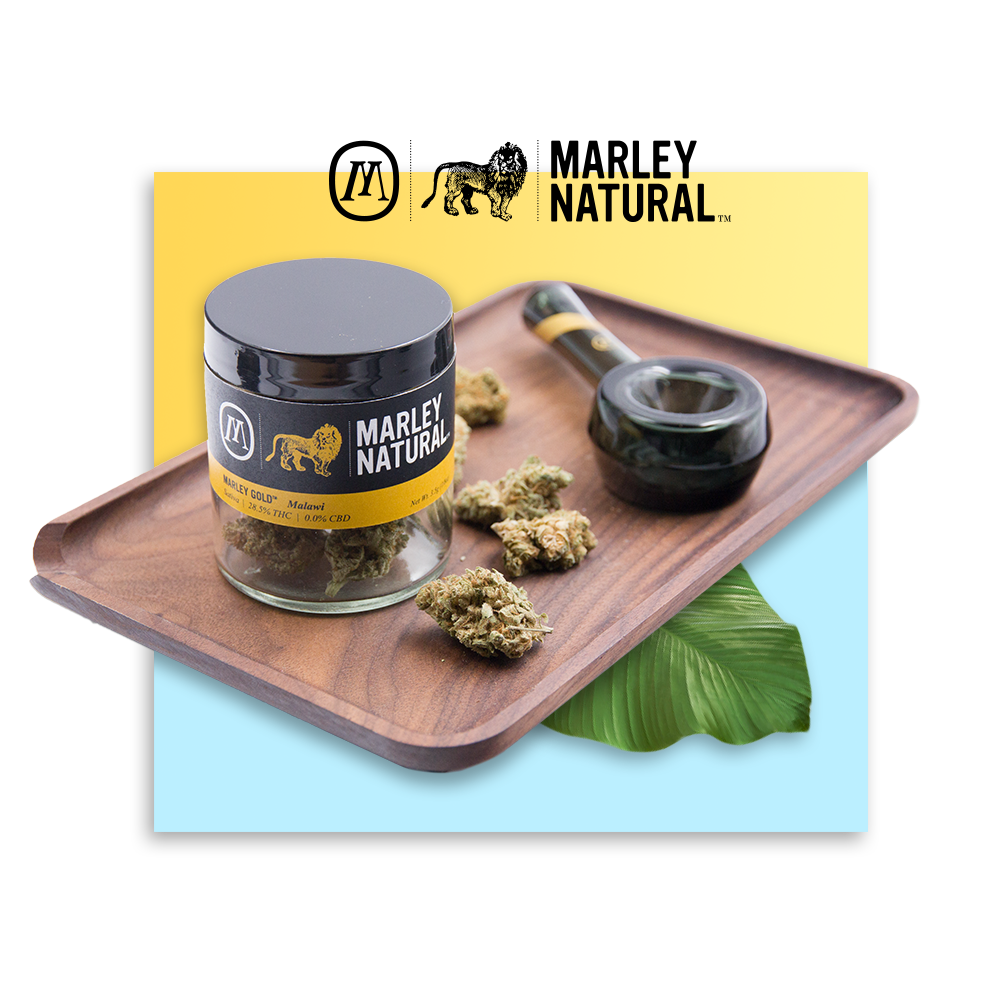 Marley Natural™ is the official cannabis brand based on the life and legacy of Bob Marley. Bob believed "herb is the unification of mankind." Marley Natural flower, cartridges, and pre-rolls are crafted with awareness, authenticity, and a genuine respect for nature's nourishing benefits. Marley Natural makes a difference through its Rise Up™ social impact initiative. By aligning with causes that reflect Bob Marley's vision of positive social change, environmental sustainability and social justice, Rise Up empowers people around the world to make meaningful strides towards a brighter future.
Dutchy™ makes every session friendly and fun. Celebrate good friends and great bud with flower, pre-rolls and cartridges at an affordable price. New flavored cartridges in Strawberry Lemonade, Blueberry Wreck and Pineapple OG are distinctly Dutchy and easy to enjoy. Dependable and unpretentious, Dutchy brings people together and helps weave lasting memories.
Headlight™ provides a high-octane experience for the seasoned connoisseur. Designed for cannabis enthusiasts, Headlight concentrates, vapes, and flower deliver a powerful experience with high THC content and a great terpene taste. For even more potency, Headlight brings the science of extraction to a new level with its rarefied ultra-refined distillates. Let Headlight lead the way.
Are you ready to get walloped? These high-intensity candies are sure to pack a punch. From fiery Wildfire cinnamon to zesty Lemon Bomb, you'll experience juicy bursts of flavor and fun with every bite. Wallops™ are for the daredevil in each of us, so buckle up and live a little.